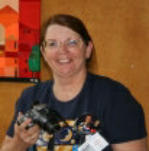 For more news and
interviews, go to
Sue's / John's
André Rieu fans
Harmony Parlor
fan web site.
Click
HERE
.
Sonja's dormant
Translations
web site
(2002 - 2008)
contains more
information.
Click HERE.
The Maastricht webcams.
Hotel DuCasque replaced the aging webcam in July 2014.
Please click HERE to see the images of the new high quality webcam
facing the Vrijthof square in Maastricht.
Since November 2018 café/restaurant "Piepenhoes" added another webcam
overlooking the river Meuse, their own outside terrace along the river, and the ancient Servaes Bridge.
Images of this webcam are on the same page.
April 21st, 2020. From André Rieu's official website:
It is with great sadness that we have to inform you today that, following the measures
taken by the Government of the Netherlands, our traditional Open Air Concerts on the
Vrijthof in Maastricht cannot take place in July 2020, due to the worldwide Corona
virus. All tickets and André Rieu Travel Packages, will remain valid for our open air
concerts in July 2021. Please check https://www.en.vrijthof.info/ for further
information, dates and answers to your questions.
last update: Febr.12, 2021
Location of visitors who ever visited this website.
Currently a few fake Rieus are misleading the fans on Facebook, Twitter, Instagram, Pinterest.
Be sure that the real André Rieu never writes messages to fans on Facebook, via PM or otherwise.
He'll never ask for money or whatever. He has no adopted son, he does not announce concerts or
Meet and Greets on Facebook. The right information can be found on his official website:
www.andrerieu.com.
So please report and block these fake persons. Instructions (from André's Facebook page) how to
do that, click HERE.
Click on the maps to see where our visitors come from (past 24 hrs).
April - December 2020.
We created a few pages on our website with
everything André and JSO members are doing
during the time that they are not allowed to give
concerts.
Staying at home
due to the Corona virus.
The latest addition: January 2, 2021,
Frank Steijns and Madieke.
Click on the picture.
NEWS:
November 3, 2020. Decision by the city council of Maastricht:
André Rieu is allowed to give 20 concerts on the Vrijthof in 2021, from 30 June (first
concert) to 25 July (last concert). Provided of course, that the corona virus is under
control.
November 17, 2020.
Big interview by Ivo Niehe
on Dutch TV, about
André's younger years.
From the cradle to his
break through in 1994.
TV Show, AvroTros. NPO 1.
Click on the picture
to watch the video.
December 16, 2020.
Dutch TV program:
"The Museum of the Netherlands"
Omroep MAX, NPO 1.
Ruud and Ineke brought in cardboard
André Rieu, but he was not accepted for
the exhibition in the museum.
Click on the picture
to watch the recordings.
January 12, 2021.
Blaaskracht
L1, radio interview.
Interviewer: Emil Szarkowics.
Duration of the interview: 2 hours.
Click on the picture.
January 17, 2120.
In November 2020 André gave an
interview to the Arabic
international TV Channel
Interviewer: Step Vaessen.
Steve and Judy Webb
found the video for us.
Click on the picture.
January 19, 2021.
"Fretting Friday" interview
with Frank Steijns about
his two violins
and the carillon.
Interviewer: Arnold Smit.
Click on the picture to go to
Frank Steijns page 8.
January 19, 2021
In the Fretting Friday Interview
with Frank Steijns, they spoke about
Rijsemus luthiers.
The Limburger posted a nice
article about father and son
Rijsemus.
Click on the picture.
We added it to
Frank Steijns, page 8.
January 2021.
Chinese YouTube video
from 2017.
Posted on YouTube in 2020
by the host: JoJo Zou.
Found for us by Alice Leung.
Click on the picture.
January 20, 2021.
Bela Mavrak's mother rescued an old Hungarian song,
click on the picture to go to Bela's page 3.
For the second time:
Tour dates USA, UK
& Ireland 2021 have
been rescheduled
to 2022 due to the
virus!
check:
www.andrerieu.com
February 3rd 2021
From Dutch TV, MAX, NPO 1,
The Dutch Bake Off.
Presenter: André Van Duin.
Guest baker: André Rieu.
Click on the picture
to see what André
is baking.