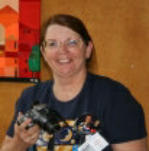 For more news and
interviews, go to
Sue's / John's
André Rieu fans
Harmony Parlor
fan web site.
Click
HERE
.
Sonja's dormant
Translations
web site
(2002 - 2008)
contains more
information.
Click HERE.
last update: Jan 25, 2023
Hotel DuCasque replaced the aging webcam in July 2014, facing the Vrijthof square in Maastricht.
Since November 2018 "Webcam-Maastricht" added another webcam overlooking the river Meuse,
from café-restaurant "The Piepenhoes". We can see their own outside terrace along the river,
and the ancient Servaes Bridge.
Since January 2022 "Webcam-Maastricht" added another webcam to the Vrijthof Square, from the side.
Please click HERE to see the images of these three high quality webcams.
Currently a few fake Rieus are misleading the fans on Facebook, Twitter, Instagram, Pinterest.
Be sure that the real André Rieu never writes messages to fans on Facebook, via PM or otherwise.
He'll never ask for money or whatever. He has no adopted son, he does not announce concerts or
Meet and Greets on Facebook. The right information can be found on his official website:
www.andrerieu.com.
So please report and block these fake persons. Instructions (from André's Facebook page) how to
do that, click HERE.
Location of visitors who ever visited this website.
Click on the maps to see where our visitors come from (past 24 hrs).
Location of visitors who are watching right now.
January 1st, 2023.
Limbourgeois (L1 TV) interview with
André Rieu in Vienna.
An extended report from Vienna, where
André gave two concerts in November. Jo
Cortenraedt walked with him through the
streets of the Austrian capital city, discovering
the birthplace of his music.
Click on the picture.
Privé/Telegraaf,
December 1st 2022.
"This was a year
to never forget"
"We are completely back after the
pandemic. How we enjoyed it again,
especially in the Netherlands this
summer," says the waltz king in an
exclusive interview with Privé, in
which he looks back on
an exciting 2022
.
Click on the picture
to read the full article.
December 5, 2022.
Dutch TV, AvroTros, NPO 1.
Ivo on Sunday.
Ivo Niehe interviews André
about his Sunday morning
experiences.
Click on the picture.
December 7, 2022.
During the entire month of December
2022 André was in the picture
on Dutch TV.
To our great pleasure, the episodes
of the long awaited new soap series
were also broadcast on Dutch TV.
Click on the picture to
watch the episodes
and
read a few articles from the Limburg paper.
December 10, 2022
Christmas in the
MECC in Maastricht.
Click on the picture
January 4th, 2023
New apartments, grand café and terrace
on the Vrijthof in 2024, in between the
Theater on the Vrijthof and
the Theater Hotel/terrace.
Monumental Sogecom buildings
will be renovated in 2023.
Read the article from the Limburger, so the Andr
é
fans who will be in Maastricht in 2023 know what
is happening behind the scaffolding.
Top 10 Countries:
UK
USA
Netherlands
Australia
Canada
France
Germany
Ireland
Denmark
New Zealand
Top 10 cities:
London, UK
Brisbane, Australia
Dublin, Ireland
Maastricht, Netherlands
Glasgow, UK
Sydney, Australia
Nottingham, UK
Edinburgh, UK
Birmingham, UK
Melbourne, Australia
Statistics most views 2022, from:
January 20, 2023.
Today we received the shocking message that
Mathy Engelen suddenly passed away by a
heart attack.
Many fans who visited Maastricht will know him.
Recently Mathy finished his Vrijthof panorama
drawing from Ruud and Ineke's hotel window.
We are so sad. Our thoughts go out to his family.
May he rest in peace. Click on the picture to go
to our section "In Memoriam".
January 21, 2023.
We got another shock by the message that Jim
Morgan, Ruth's husband, passed away at their home
in Nevada, USA.
Ruth and Jim (Ruth primarily) have been André fans
from the very beginning (1997!) and traveled every
year to Maastricht to attend the Vrijthof concerts.
We are so sad. Ruth must be heartbroken. Our
condolences, thoughts, love and prayers go out to
Ruth, their son and daughter. We wish them much
strength in bearing their loss.
Click on the picture.
January 24, 2023.
has been posthumously awarded a "Yad Vashem,"
Israel's highest award for people who risked their lives
during the Holocaust to save Jews.
To read the article from the Limburg newspaper,
click on the picture.