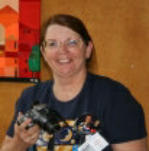 For more news and
interviews, go to
Sue's / John's
André Rieu fans
Harmony Parlor
fan web site.
Click
HERE
.
Sonja's dormant
Translations
web site
(2002 - 2008)
contains more
information.
Click HERE.
The Maastricht webcams.
Hotel DuCasque replaced the aging webcam in July 2014.
Please click HERE to see the images of the new high quality webcam
facing the Vrijthof square in Maastricht.
Since November 2018 café/restaurant "Piepenhoes" added another webcam
overlooking the river Meuse, their own outside terrace along the river, and the ancient Servaes Bridge.
Images of this webcam are on the same page.
last update: Oct.27, 2021
Location of visitors who ever visited this website.
Currently a few fake Rieus are misleading the fans on Facebook, Twitter, Instagram, Pinterest.
Be sure that the real André Rieu never writes messages to fans on Facebook, via PM or otherwise.
He'll never ask for money or whatever. He has no adopted son, he does not announce concerts or
Meet and Greets on Facebook. The right information can be found on his official website:
www.andrerieu.com.
So please report and block these fake persons. Instructions (from André's Facebook page) how to
do that, click HERE.
Click on the maps to see where our visitors come from (past 24 hrs).
Announcement by André Rieu on YouTube, April 30, 2021.
The July concerts 2021 on the Vrijthof in Maastricht will be postponed again, to 2022.
Tickets remain valid for 2022. For more information: https://en.vrijthof.info/
Click HERE for the rescheduled dates on this website.
June 7, 2021.
Just a gorgeous photo!!
After 15 months of corona lockdown, André started the rehearsals and recording a new CD in the studios
again, with the entire orchestra. This is a picture which makes us so happy!! Click on the photo.
June 10, 2021:
Government's announcement:
The Netherlands are lifting the Covid measures from June 26, 2021. (and the world will follow soon).
André is overjoyed and created this very funny video clip! To read more: Click HERE.
July 17, 2021.
Dutch TV images about the
flood in Limburg. André is
making sandwiches for the
workers.
A combined video of
RTL Boulevard and
Shownieuws
with English subtitles.
Click on the picture.
August 12, 2021.
Benefit (Dutch) TV show,
on August 18, for the Limburg people
who were affected by the flooding.
Fundraising campaign with collaboration of
André Rieu, the Limburg pop band
Rowwen Hèze, André van Duin, and others.
Click on the picture
September 10, 2021.
André is in Vienna to prepare
his first two concerts
after the corona lock down,
in November 2021.
ORF 2 (Austrian TV)
broadcast an interview
in the talkshow "VERA".
by Vera Russwurm.
Click on the picture.
September 12, 2021.
Finally!! First performance
after the corona lock down!
Maastrichts Salon Orchestra.
On the occasion of the festive
opening of the Open Air Theater
in Brunssum (Limburg, NL).
Click on the picture.
September 15, 2021.
Limburger, L1.
interview by Jo Cortenraedt.
Rieu aims for
10 concerts in the MECC
at Christmas.
Added on this page: an edition
of Shownieuws (Dutch TV)
Click on the picture.
Spare tickets on sale for the Christmas concerts in Maastricht:
For available tickets: check our ticket mediation page and scroll down, or Click HERE
September 24, 2021.
Interview with André Rieu in the
German NDR talk show.
Presenters:
Bettina Tietjen and Jörg Pilawa.
André surprised them with a big cake.
Click on the picture
to watch the video.
October 1st, 2021.
Congratulations, dear Maestro, on your
72nd birthday.
We hope that the corona pandemic has
gone now, and that you can continue your
worldwide successful concerts.
Love from your fans, all across the world,
who cannot wait to see you again live.
If you want to know how Andr
é celebrated his
birthday with his orchestra, click on the picture.
September 28, 2021.
Shownieuws, Dutch TV:
KIng's Day (April 27th) 2022
will be celebrated In Maastricht.
The King and his family will be there,
and of course also André Rieu will
tribute to the festivities
Click on the picture!
September 24, 2021:
Gary Bennett's first public performance after the lock down.
He sang
Schubert's "Die Winterreise"
and posted the last
song on Facebook. Click on the picture to hear it.
September 2021.
Nice article about Sanne Mestrom in
aMagazine by Adams Music Center.
Click on the picture to go to Sanne's page and from there click
through to read the full article in the Harmony Parlor blogspot,
with thanks to John and Sue.
October 12, 2021.
Interview with André
Rieu by L1, Limburg
local TV.
Click on the picture
to watch the interview.
English subtitles added.
October 14, 2021.
In Memoriam:
Beate Gündler
(German fan)
Click on the picture.
October 19, 2021.
Interview:
Talk show Club 1 on
German TV: ARD 1.
Talk show host:
Hannes Ringlstetter.
Click on the picture.
October 23, 2021.
Pre-order the newest album, which
will be released mid November 2021.
Happy Together!!
CD and DVD.
Go to André's webshop:
https://shop.andrerieu.com/product-
category/cds/
October 18, 2021.
André is promoting his Portuguese tour.
Two TV programs from Portugal:
A Nossa Tarde (Our afternoon) and
Cá por Casa com Herman José (Here at
home with Herman José).
It is understandable, since André speaks
English (and German, and French).
Click on the picture.