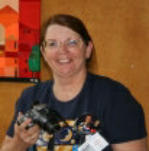 For more news and
interviews, go to
Sue's / John's
André Rieu fans
Harmony Parlor
fan web site.
Click
HERE
.
Sonja's dormant
Translations
web site
(2002 - 2008)
contains more
information.
Click HERE.
last update: March 28, 2023
Hotel DuCasque replaced the aging webcam in July 2014, facing the Vrijthof square in Maastricht.
Since November 2018 "Webcam-Maastricht" added another webcam overlooking the river Meuse,
from café-restaurant "The Piepenhoes". We can see their own outside terrace along the river,
and the ancient Servaes Bridge.
Since January 2022 "Webcam-Maastricht" added another webcam to the Vrijthof Square, from the side.
Please click HERE to see the images of these three high quality webcams.
Currently a few fake Rieus are misleading the fans on Facebook, Twitter, Instagram, Pinterest.
Be sure that the real André Rieu never writes messages to fans on Facebook, via PM or otherwise.
He'll never ask for money or whatever. He has no adopted son, he does not announce concerts or
Meet and Greets on Facebook. The right information can be found on his official website:
www.andrerieu.com.
So please report and block these fake persons. Instructions (from André's Facebook page) how to
do that, click HERE.
Location of visitors who ever visited this website.
Click on the maps to see where our visitors come from (past 24 hrs).
Location of visitors who are watching right now.
January 1st, 2023.
Limbourgeois (L1 TV) interview with
André Rieu in Vienna.
An extended report from Vienna, where
André gave two concerts in November. Jo
Cortenraedt walked with him through the
streets of the Austrian capital city, discovering
the birthplace of his music.
Click on the picture.
Privé/Telegraaf,
December 1st 2022.
"This was a year
to never forget"
"We are completely back after the
pandemic. How we enjoyed it again,
especially in the Netherlands this
summer," says the waltz king in an
exclusive interview with Privé, in
which he looks back on
an exciting 2022
.
Click on the picture
to read the full article.
December 5, 2022.
Dutch TV, AvroTros, NPO 1.
André's Sunday mornings.
Ivo Niehe interviews André
about his Sunday morning
rituals.
Click on the picture.
December 7, 2022.
During the entire month of December
2022 André was in the picture
on Dutch TV.
To our great pleasure, the episodes
of the long awaited new soap series
were also broadcast on Dutch TV.
Click on the picture to
watch the episodes
and
read a few articles from the Limburg paper.
December 10, 2022
Christmas in the
MECC in Maastricht.
Click on the picture
January 24, 2023.
has been posthumously awarded a "Yad Vashem,"
Israel's highest award for people who risked their lives
during the Holocaust to save Jews.
To read the article from the Limburg newspaper,
click on the picture.
On January 6, 2024, Rieu will perform in the Ziggo Dome in Amsterdam
and on January 7 2024 in the Sportpaleis in Antwerp, Belgium.
Ticket sales for these concerts have been started on Friday February 3rd, at 10.00 am CET.
February 13, 2013.
On February 16th André Rieu and the
Johann Strauss Orchestra will
perform for the first time in the
Kingdom of Bahrain.
André was checking the venue
of the Al Dana Amphitheatre.
Click on the picture.
On 16 and 17 December 2023, you can once again enjoy André's magical event
in a beautiful winter setting. Be enchanted in André's exquisite Christmas
decor with snow, ice rinks, and chandeliers.
Tickets for the concerts at MECC Maastricht are available from Thursday 16 February at 10 am CET
via www.andrerieu.com/tour.
Hotel- and VIP-packages are available through André Rieu Travel: www.andrerieu.com/travel
March 20, 2023
Happy Days are Here Again.
DVD of the first Maastricht
concert in 2022, after the 2 years
of Corona break.
Will be released in April 2023.
Click HERE to pre order.
March 20, 2023
New double CD 'Mystique'
coming out soon!
Beautiful and mystical songs written for soprano
(Donij van Doorn) and organ (Arno van Wijk) by
Dutch composers Alphons Diepenbrock and
Hendrik Andriessen.
Pre order yours now. The first 50 ordered via
Donij's website (www.donijvandoorn.com) will be
personally signed by Donij.
Click HERE for the Donij pages on our website.
March 25, 2023
The Falize family and friends:
Third edition of their performance:
Tiroler ohne Berge (TOB)
Hüttengaudi 2023
In the Cornelius House in Heerlerheide
(Limburg)
Click on the picture.